Atelier Memberships To Support Scholarships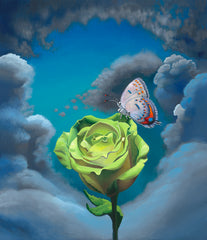 Art Students' Atelier
14443 B Big Basin Way, Saratoga, CA 95070.
Studio Membership helps support the studio. Studios like this are rare and this one has helped many young students as they grow their skills and portfolio over the years. 
Scholarships are now available. Thanks to the generosity of studio members in our community who support this studio there are resources to offer 15 months' worth of After School Art Studio or 1 week of Summer Art Studio. If you are a parent or young artist who has the need and talent to practice, please apply. This can provide five free months worth of studio classes at a time. A small materials fee of $45.00 may be collected when needed.
Hope Scholarship - 5 Month Package or a Week Long Summer Art Studio
Available for any student 12 years old and up. You are welcome to send me three images of any kind of art and a short description of your need. As a teacher who has been a student before, I know this type of education is valuable and worth sharing.
Apply Today =] Contact Gabriel at artstudentsatelier@gmail.com
Or Call me at 831-345-1845
Dear Studio Members,
Thank you for choosing  to become a Studio Member. The studio depends on tuition from teaching, as well as the generous support of members in the community.
Annual Studio Membership is a yearly voluntary contribution by un-instructed members, parents, students or friends. Membership supports studio expenses for utilities, insurance. light bulbs, cleaning and equipment, as well as scholarships.
Renewals are welcome once during each year of attendance. 

Members can ask for a 10% discount on a Visiting Artist Workshop of their choice once per year.
Thank you for becoming a member and for enjoying the studio, Gabriel